In our association, you can take oral and written French courses for adults and teenagers.
Schoolchildren can be helped to improve their reading, writing and numeracy skills.
Classes are free for everyone and are organized in small groups or individually to help schoolchildren.
The teaching methods are very lively and concrete, learning takes place from everyday situations according to each audience: adults, adolescents or younger.
Most classes are given during the day, but it is possible to take classes in the evening.
French as a Foreign Language Course
There are courses for people whose mother tongue is French, we call this French as a Foreign Language (FLE).
Classes are oral and written at 4 levels: beginner (A1.1) – advanced beginner (A1.2) – intermediate (A2) – advanced (B1B2). Classes are given in small groups, where everyone has the opportunity to talk and discuss.
We also give French lessons for native Francophones allowing them to improve their writing and reading skills, grammar or spelling, writing summaries or reading comprehension. This aid is ideal for people who want to take an entrance examination for qualifying training. We can help them, even individually, to prepare for the tests but also throughout their training. These upgrades can be done in reading as well as in writing or in calculation.
We organize educational assistance for children and adolescents, whether French is their mother tongue or not, to help them better follow classes in class and progress in their mastery of French. It starts with reading help for the youngest and continues with help with various secondary subjects (including science and math).
We provide training in Citizenship, to be followed within the framework of the Integration Pathway procedure set up by the Walloon Region: the Citizen Orientation Workshop (AOC) or the Formation à l'Intégration Citoyenne (FIC) . These trainings last 60 hours in total. We organize them several times a year, often during school holidays. This is a great way to get to know Belgium better, in a pleasant way and in small groups. These trainings are really very interesting and dynamic, they are not only intended for people who are obliged to follow them according to the rules of the Integration Pathway, but to anyone of foreign origin who wants to better understand our culture, the functioning of our society and to integrate into it.
You can register and enter training throughout the year.
The number of hours of lessons per week varies from 3 am to 6 pm, depending on your level and your request.
You will be divided into small groups, but individual instruction is also possible.
We divide the year into 3 course periods: early September to late January, early February to late June and July-August.
When you have finished a period of the course, you will take a level evaluation test and you will receive a level certificate.
You can register by phone or by completing the form.
081 / 60 06 09
0470 / 94 28 96
The Public Writer Service
The Public Writers' Service is there to help people who have reading and writing difficulties to understand or write everyday written letters.
The service can also help you with formalities "online".
We receive people individually and carry out letters or procedures « online » with them. We can help people pay bills, send an email, respond to a job offer or register for training, all by computer, tablet or smartphone.
We also run group morning workshops to learn how to do all of this.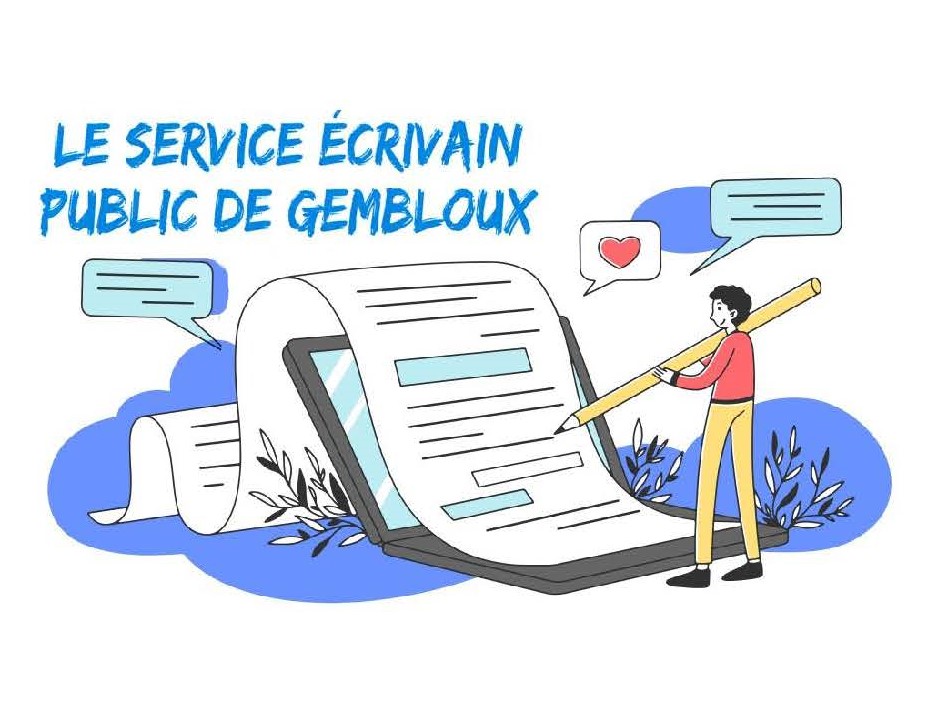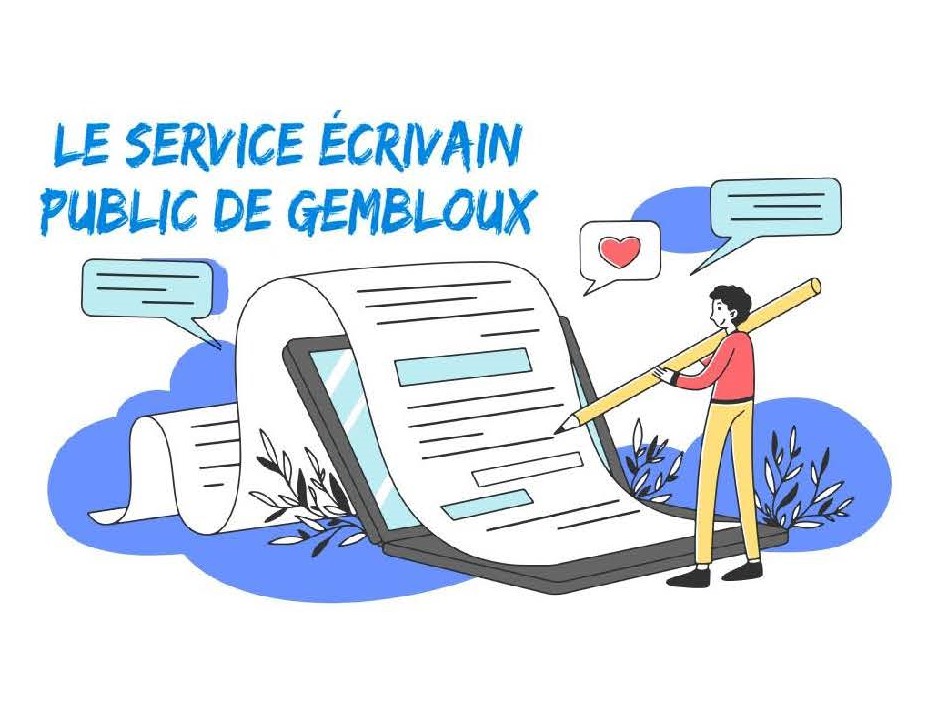 The Public Writers Service is there to help you read, understand or write a letter, report or end of study work.